Irish Wolfhound litter born 31st of December 2021
Yes! Born on New Year's Eve!
Below: Some new pictures of Erebus, Enya and Emily playing in the March sunshine at 9 1/2 weeks of age!
Evan has already moved into his new home and Emily will stay here.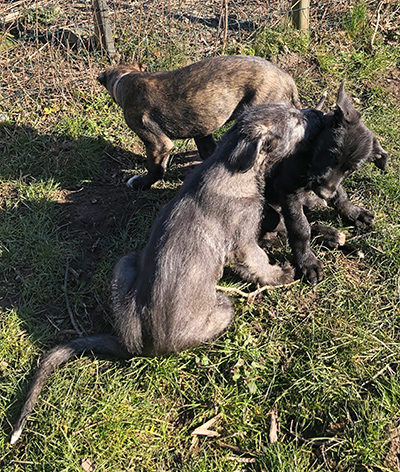 .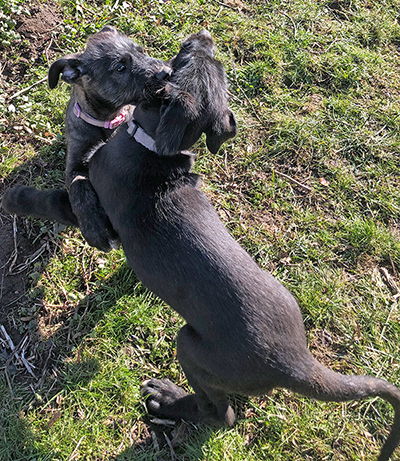 .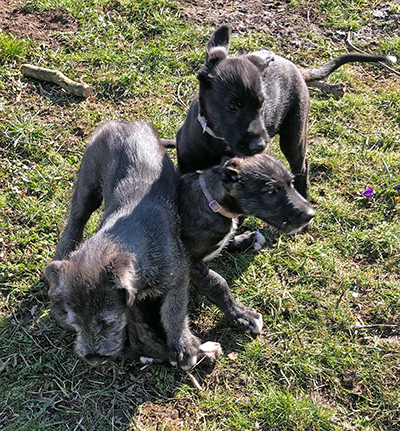 .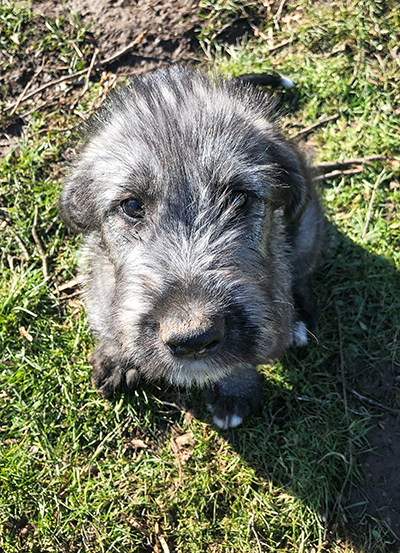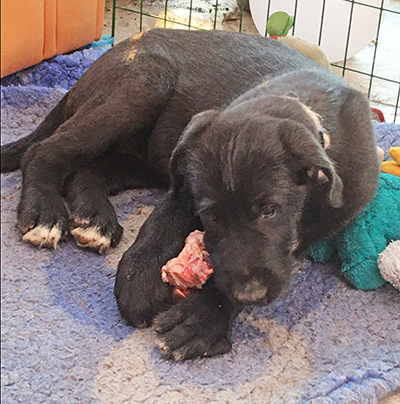 Eikica Emily Ebony enjoying a meaty bone! She's the youngest member of our family.
---
Photo of the puppies at 8 weeks old. All puppies are reserved.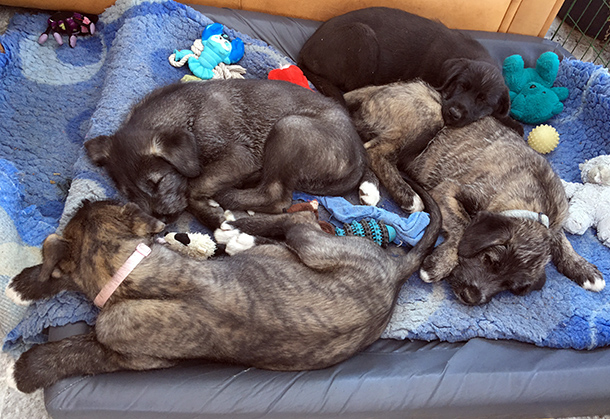 ---
Below at 2 weeks of age and thriving!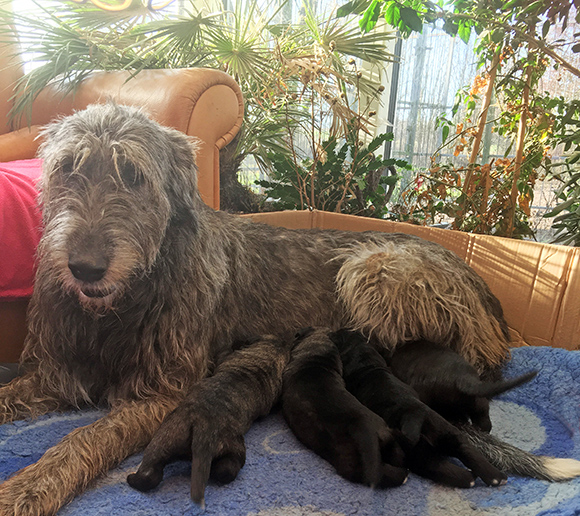 .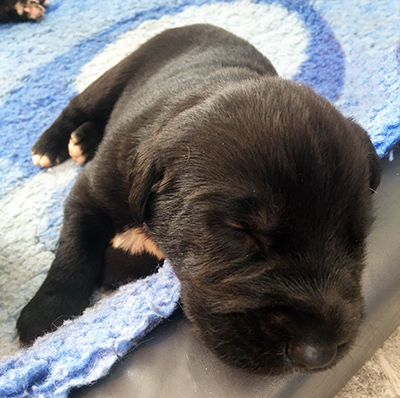 .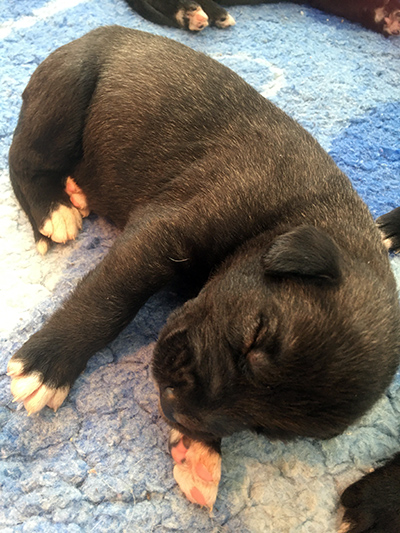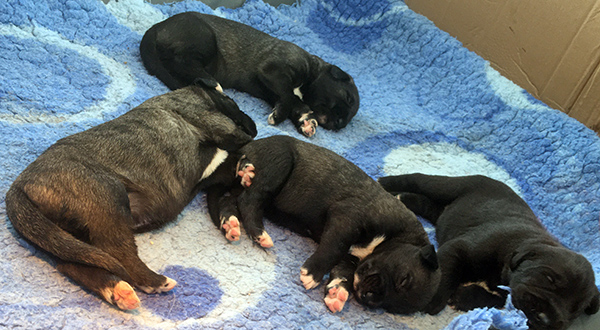 ---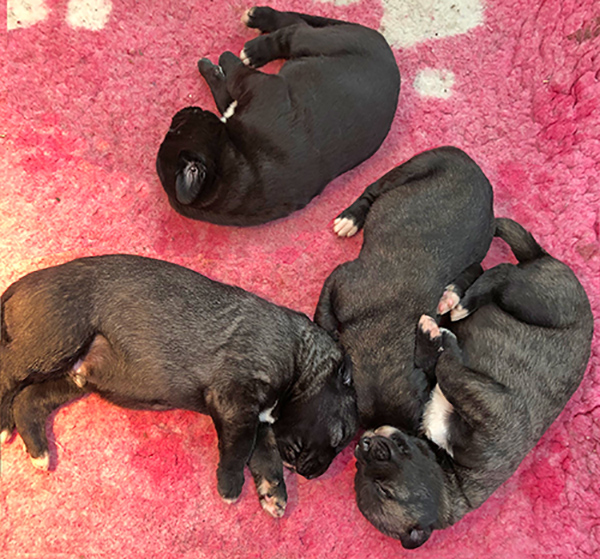 ---
Below, some of the first photos.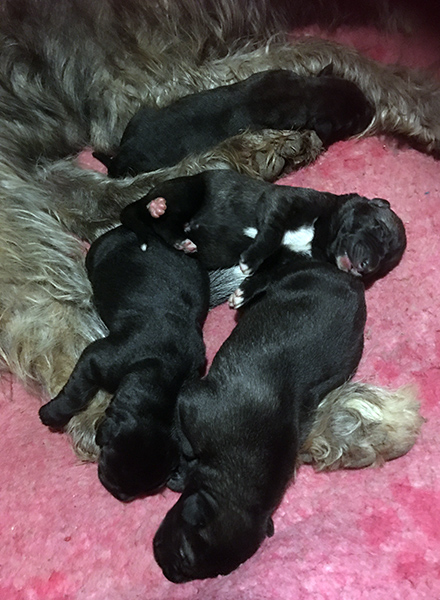 Above: The latest photo at 4 days old and already plumper and sleeker!
Below: One day old.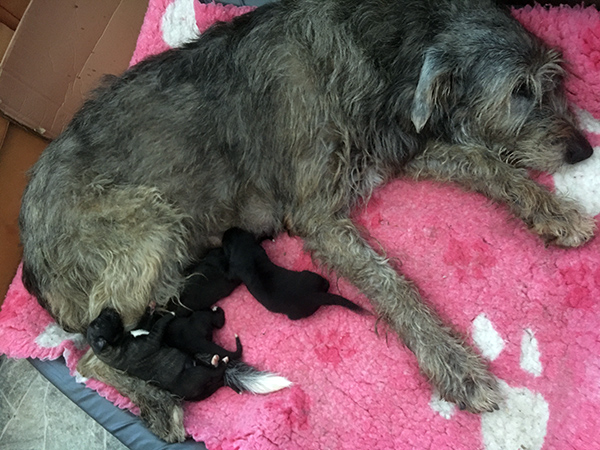 New Year puppies 2 boys and 2 girls born 31/12-21
Father: Ch Eikica Zuper Zatopek Mother: Ch Eikica Wirginia Wolf